Posts for: April, 2018
By Dana R. McMaster, DMD
April 22, 2018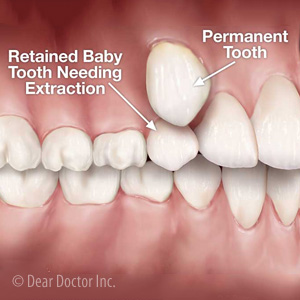 The primary goal of dental care is to preserve teeth. But there are circumstances in which removing a tooth, even a relatively healthy one, could prove best in the long run.
A malocclusion (poor bite) related to crowding might fit such a circumstance. Crowding occurs when the size of the jaw is too small for the teeth coming in. With not enough space, some teeth could erupt out of their proper positions. Removing certain teeth frees up space to eventually allow braces or other orthodontic devices to re-align the teeth.
The teeth most frequently removed are the first bicuspids, located between the cuspid (the "eyeteeth" directly under the eyes) and the back teeth, and the second premolar. Removing these won't normally affect appearance or functionality once orthodontic or cosmetic treatments are complete.
Because of the mechanics of jaw development it might be necessary to perform these extractions several years before orthodontic treatment. This could create another potential problem: the time lag could adversely affect bone health.
This is because bone, as living tissue, has a life cycle with cells forming, functioning and then dissolving, and new cells taking their place. When teeth are chewing or in contact with each other they generate force that travels through the tooth roots to the bone and stimulates cell growth at a healthy replacement rate.
But when a tooth is missing, so is this stimulation. This slows the replacement rate and eventually leads to decreased bone volume. Too much bone loss could create obstacles for orthodontic treatment or a future dental implant.
To avoid this, the dentist will often place a bone graft with processed bone mineral within the empty tooth socket right after extraction. The graft serves as a scaffold for bone cells to grow upon. The graft (plus any other added growth boosters) can help maintain a healthy level of bone volume to facilitate future orthodontic or restorative treatments.
Since targeted extraction for orthodontics is time-sensitive, you should have your child's bite evaluated by an orthodontist by age 7 to see if any action is necessary. The earlier a malocclusion is detected, the more likely a more attractive and healthy smile will be the ultimate outcome.
If you would like more information on correcting poor bites, please contact us or schedule an appointment for a consultation. You can also learn more about this topic by reading the Dear Doctor magazine article "Tooth Removal for Orthodontic Reasons."
By Dana R. McMaster, DMD
April 12, 2018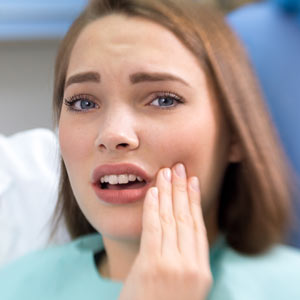 In an instant, an accident could leave you or a loved one with a missing tooth. Thankfully, we can restore it with a dental implant that looks and functions like a real tooth—and the sooner the better.
But if the patient is a teenager or younger, sooner may have to be later. Because their jaws are still developing, an implant placed now could eventually look as if it's sinking into the gums as the jaw continues to grow and the implant doesn't move. It's best to wait until full jaw maturity around early adulthood and in the meantime use a temporary replacement.
But that wait could pose a problem with bone health. As living tissue, bone cells have a life cycle where they form, function and then dissolve (resorption) with new cells taking their place. This cycle continues at a healthy rate thanks to stimulation from forces generated by the teeth during chewing that travel through the roots to the bone.
When a tooth goes missing, however, so does this stimulation. Without it the bone's growth cycle can slow to an unhealthy rate, ultimately reducing bone volume.  Because implants require a certain amount of bone for proper placement and support, this could make it difficult if not impossible to install one.
We can help prevent this by placing a bone graft immediately after the removal of a tooth within the tooth's "socket." The graft serves as a scaffold for new bone cells to form and grow upon. The graft will eventually resorb leaving the newly formed bone in its place.
We can also fine-tune and slow the graft's resorption rate. This may be preferable for a younger patient with years to go before their permanent restoration. In the meantime, you can still proceed with other dental treatments including orthodontics.
By carefully monitoring a young patient's bone health and other aspects of their dental care, we can keep on course for an eventual permanent restoration. With the advances in implantology, the final smile result will be worth the wait.
If you would like more information on dental care for trauma injuries, please contact us or schedule an appointment for a consultation. You can also learn more about this topic by reading the Dear Doctor magazine article "Dental Implants for Teenagers: Factors Influencing Treatment Planning in Adolescents."